Our Services.
Our IT services are designed to help small businesses by transforming their process and operations to cost-effective automated processes. Our Business Support Services are designed to develop a simple-to-follow process with focus on accuracy and compliance. Our ultimate objective is to become our client's trusted and managed services provider.
Information Technology Services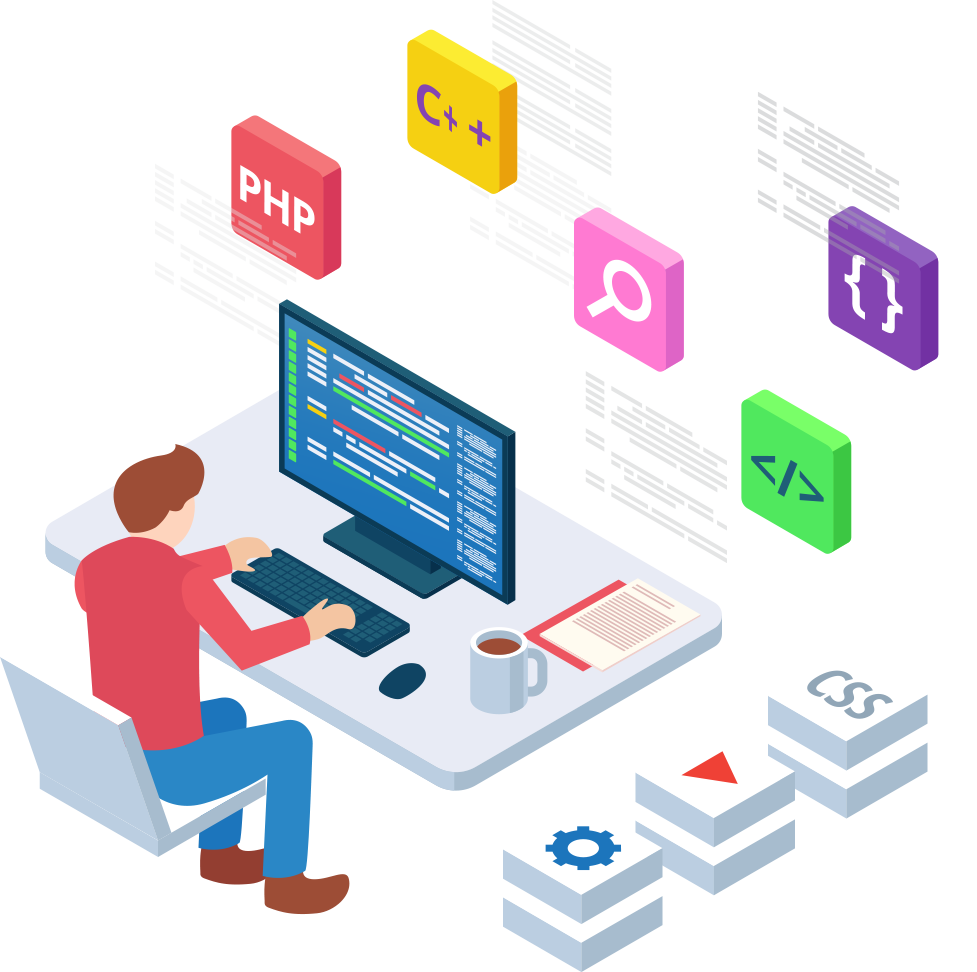 Web Application Development: We have strong and proven expertise in developing highly complex web applications for the modern business. We use cutting edge technologies to develop enterprise-class applications. Our strong pool of software engineers are well versed in technologies such as PHP, MySQL, JavaScript, ReactJS, AngularJS, SQLite, Python, SPFx, etc..
Some of the tools developed by eJyothi are: STEPS (Staff, Timesheet, Expense and Payroll), Contract Tracking and Project System (CTPS), Opportunity Identification and Tracking System (OppsBot), Opportunity Management System (OMS)
Application Integration & Management: We have immense experience in integrating Open Source Applications, Commercial Off the Shelf (COTS) applications and Software as a Service (SaaS) applications. Our team is experienced in Drupal, VtigerCRM, Mantis, MediaWiki, Microsoft SharePoint, Asana, Atlassian Jira, etc..
IT Infrastructure Management: Our infrastructure team has solid experience in managing on-premise and cloud servers and networks. We have worked with Linux, Asterisk (VoIP), AWS, Microsoft Azure, OpenVPN, Google Cloud Platform…
Systems Analysis and Evaluation: eJyothi has performed several IT analysis and evaluations which we offer as a service to various clients. We have good exposure to perform as-is systems and feasibility analysis for complex IT systems.
Business Support Services
HR and Administration Services: Our services include recruiting, onboarding, e-verify, security clearance applications, benefits administration, leave maintenance, on-call support for employees and management, compliance, employee handbook development, and off-boarding.
Business Development Services: We help our clients to identify and manage opportunities and plan strategically and support their Business Development. We provide value added support like earliest awareness of new opportunities, competitive and deep planning intelligence, potential teaming partnerships, and the strategic insight that the clients require to position them ahead of the competition and to win contracts.
Proposal Management and Development Services: We offer flexible and scalable proposal management and development services including solicitation review and tracking, developing and managing proposal plans and schedules, proposal preparation, proposal compliance reviews, proposal artifacts preparation and maintenance, and proposal production.
Contracts Management Services: We provide contract preparation, review, execution, compliance and governance, and closeout services to our clients for contracts made with their customers, vendors, partners, or employees. We also help manage Federal Supply Schedules and GWAC for our clients.
Project Management Office (PMO) Support Services: Our customized PMO support includes project initiation, time tracking, status reporting, financial tracking and forecast reporting, project close out, and creating and maintaining best practices.
Finance and Accounting Support Services: We have expertise in accounting, financial reporting, accounts payables, accounts receivables/client invoicing & collection, and budgeting.